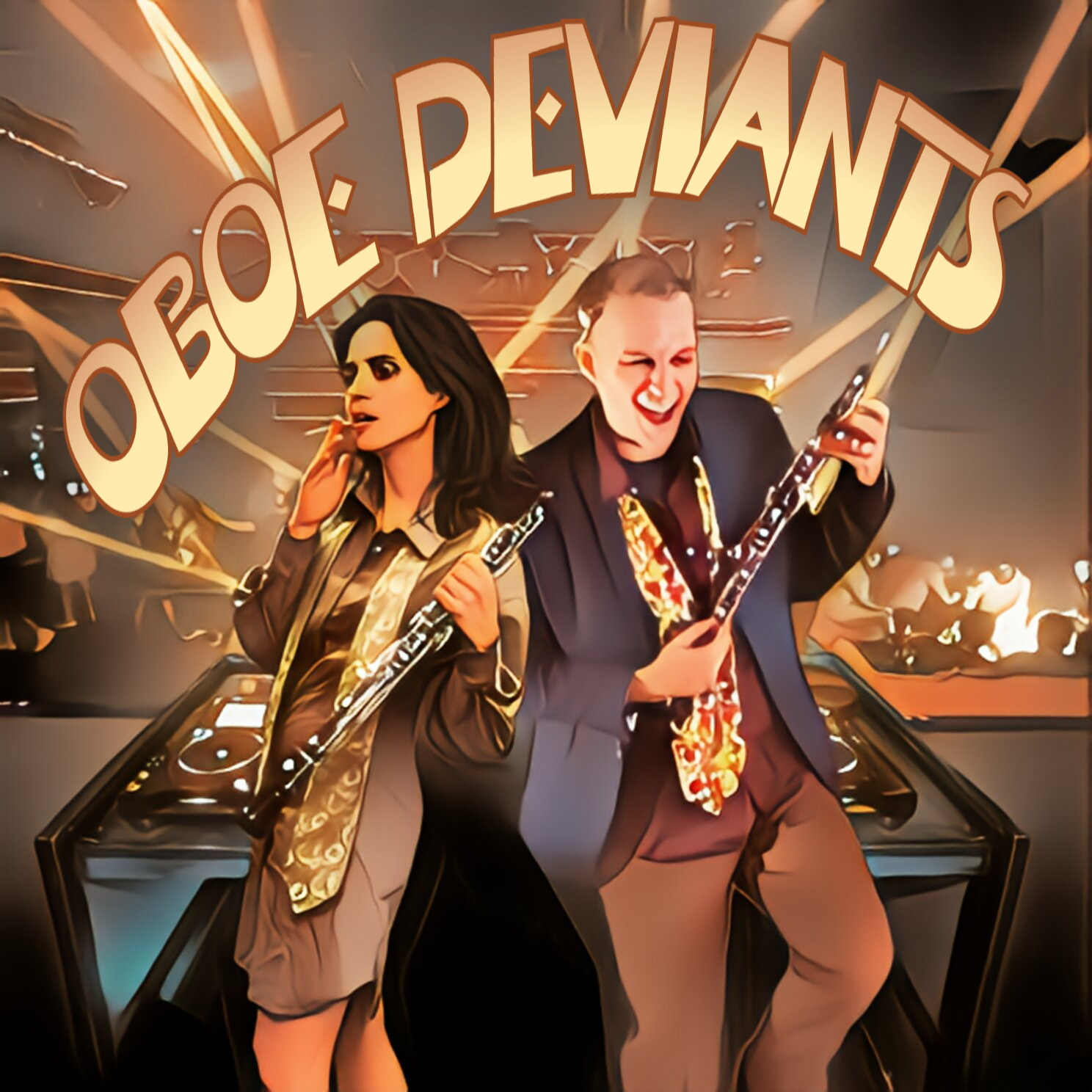 OBOE DEVIANTS! TAKES YOUR OBOES TO 11!!! Join oboe legend, Katherine Needleman & (not legend) OboePhil on a techno romp through oboe classics. Top hits like Alessandro "Benedetto" Marcello's Oboe Concerto in C (or D minor if you don't like Eb's), Vivaldi's Concerto for Two Many Oboes, Paladilhe's YOLO de Concert, Kalliwoda's "My Hairdresser is Clown", plus should-be classics like Grandval's Concerto for Oboe & Awesomeness! The oboe is F*#%ING awesome, and the future is F*#%ING now!! It's Public Enemy meets Public Domain! Let's party like it's 1799!!!! 
LISTEN, DOWNLOAD, & BUY HERE!
SHOUTOUT! is a new collaboration between Helix Collective and Composers Diversity Collective! This album includes 12 original works created by composers of the CDC. During the COVID-19 pandemic, Helix Collective shifted recording work to all-remote sessions with musicians recording from up-to-date studio setups from their individual homes. The album was recorded entirely by remote recording with ensemble artistic director, Phil Popham, coordinating, mixing, and, keeping the ensemble together through the project.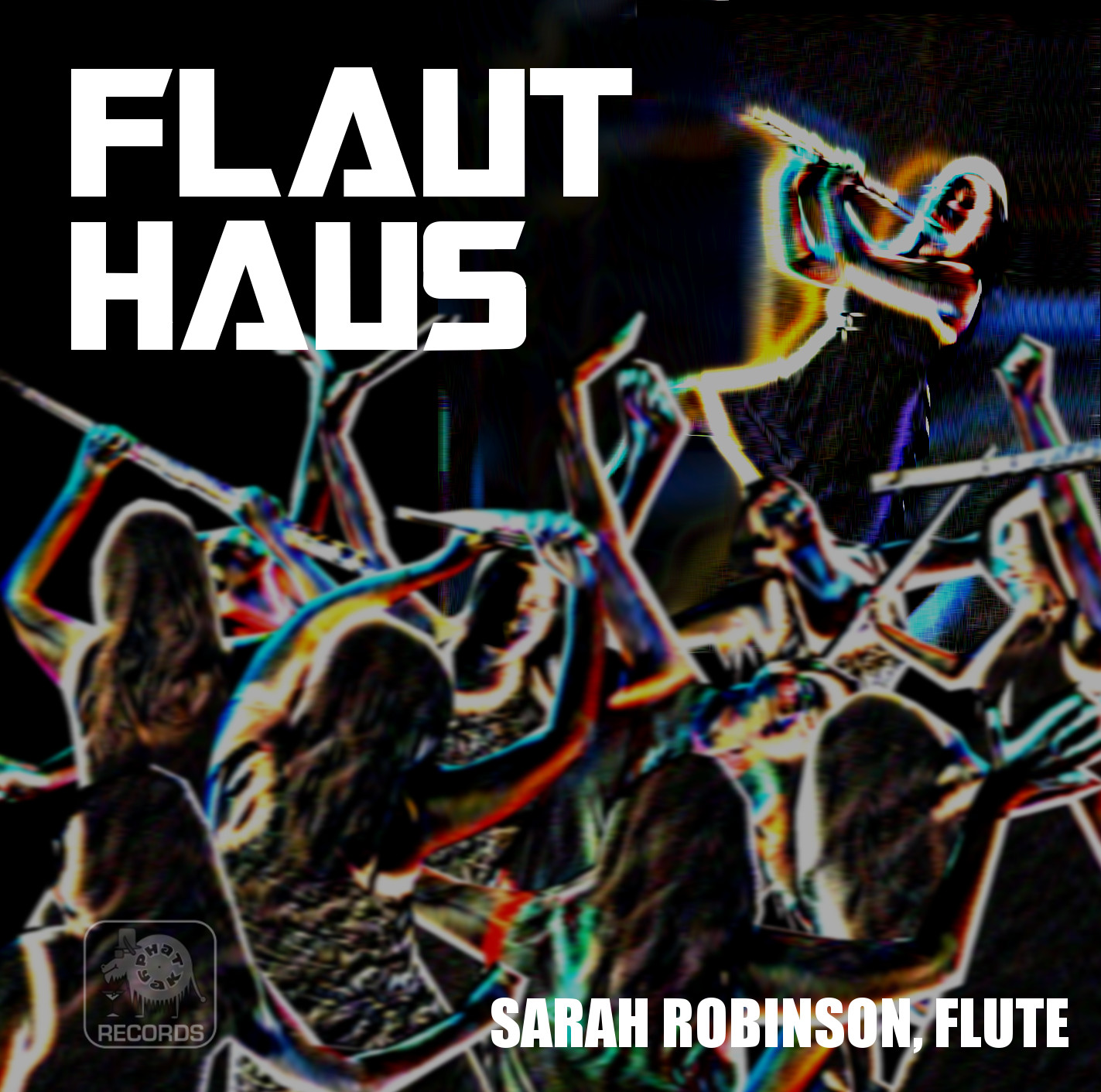 FLAUT HAUS! Clubbing for Classical Musicians author and revolutionary Sarah Robinson performs virtuosic Club Classical music on this album! All music is for flute with electronic backing tracks, ideal for club tours! The album is perfectly timed to fit into a standard 45-minute club set! She has commissioned and featured Los Angeles-based film, tv, video game, and concert composers. PHY 800
L.A. STORIES!  Helix Collective has done it, again! This spoken-word/classical music album brings together poets, writers, composers, and musicians to celebrate Los Angeles. The musical storytelling show creates vignettes about surviving and thriving in L.A. Droughts. Movie Stars. Love. Arriving from a distant land. This great town looks different from every vantage point. Features works by Jamie Thierman, Mark Carlson, Gene Micofsky, Dale Trumbore, Phil Popham, John Grady, Larry Colker, and Wanda Coleman! PHY 323
THE FERLING REMIXES!  Remixes of the favourite 48 Etudes by Wilhelm Ferling. Original music by Phil Popham. The Ferling REMIXES are educationally designed backing tracks to accompany the Ferling etudes. Unlike a pedal or a metronome the REMIXES make the Ferlings fun, energetic, full ensemble pieces! They allow for tuning to specific chords, more precise rhythmic subdivision, and a more vivid musical experience. I have been writing them for the past three months, and they have been used by thousands! PHY 048 
COMING SOON!
PAPAPHAT'S OBOELISCIOUS PHUNKTACULAR!! The oboe is the most BAD ASS instrument in the orchestra. Because of this, it is our honor to bring you PapaPhat's Oboeliscious Phunktacular! It is a collection of Popham's music composed exclusively for double reeds. No flutes, no pianos, no problems.  Whether you are an oboist or just a bad-ass motherf*cker, this album will be a feast for your ears. Pieces include 5 Food Trucks, Canto Judaica, Happy Hour, Three Lonesome Places, and Tamboo Bamboo! PHY 001 (2016)
CLASSICAL REVOLUTION: LOS ANGELES SHOWCASE! Classical music is no longer the prisoner of the elite! It is OUR music for EVERYBODY! Overpriced concerts in uncomfortable chairs with uncomfortable silences and no attention to dramatic presentation are finished. Classical Revolution: Los Angeles  provides high-energy, great performances in your favourite bars, night clubs, cafes, and beaches. Sip a cocktail, grab some friends, and have a blast as musicians light up the stage for your enjoyment. Pay what you can, applaud whenever you want, and interact with the performers!  This CD features the ensembles of the 2015-1016 season at Silverlake Lounge! PHY 213 (2015) Available for purchase at all CR:LA performances!
WORLD DANCE CLUB! Helix Collective's World Dance Club is the first album in the Club Classical genre.  Combining the classical timbres of piccolo/flute, oboe/English horn, and piano with a new style of drum set performance, Helix makes the music of the world enjoyable and danceable by everyone! Rock, Salsa, Renaissance, Bollywood, Baroque, Klezmer, Ragtime, and Bluegrass are featured in this whirlwind of dances. This is NACHO MAMA'S CLASSICAL ALBUM! PHY 529 (2013)
I-CHING! Composed in 2003, this work  is meditative and contemplative. In the book, each of the 64 situations of life are comprised of two elements. Each element is represented by a trigram (three lines- either full or broken. In this piece, each element is represented musically by a theme. Just as all elements may be combined with each other to create a situation of life, all musical themes may be combined to create a unique musical passage. Let your mind wander, perhaps a new musical combination will give you clarity of thought.  PHY 064 (2003)